Impact Docs Award
15.11.18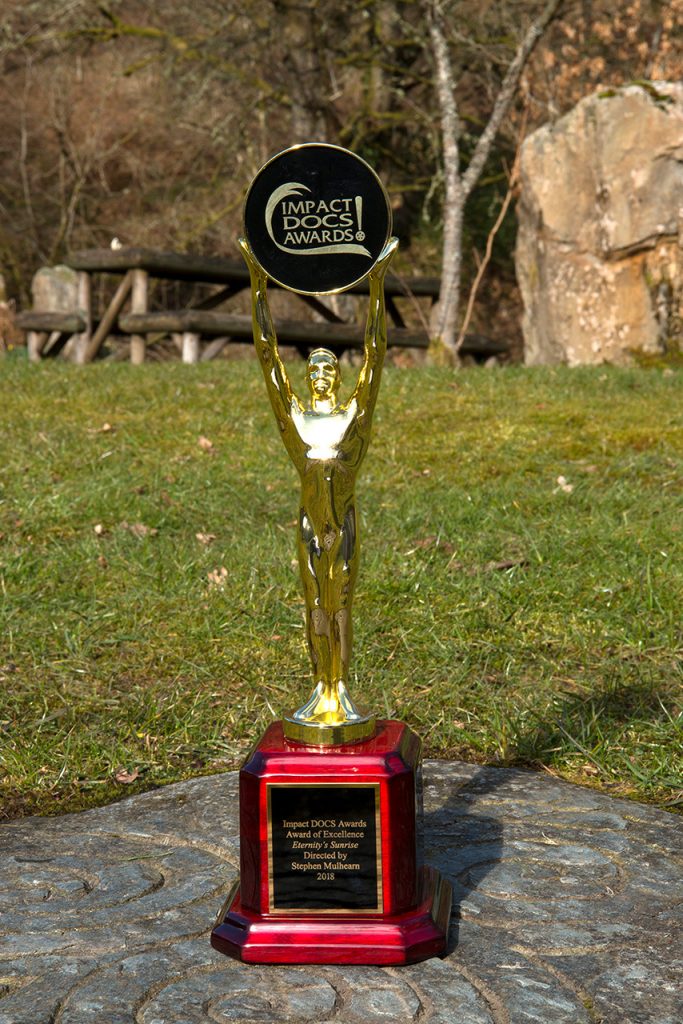 We are really excited about the growing buzz about our new film, Eternity's Sunrise. In January 2018 it received a prestigious award from the American Impact Docs Award Ceremony.
The IMPACT DOCS Awards are unique in the industry. GFA competitions attract both powerhouse industry veterans such as Disney, as well as talented new filmmakers. IMPACT DOCS is an exceptional, truly international awards competition. The IMPACT DOCS Awards celebrates professionals who create fresh; standout documentaries and help them achieve the publicity and credibility they deserve.
Next… Eternity's Sunrise won an award at Awareness Film Festival in September 2018. Watch this space for the next wave towards broadcast for this remarkable film.