World Premiere of Transcending The Storm
09.09.15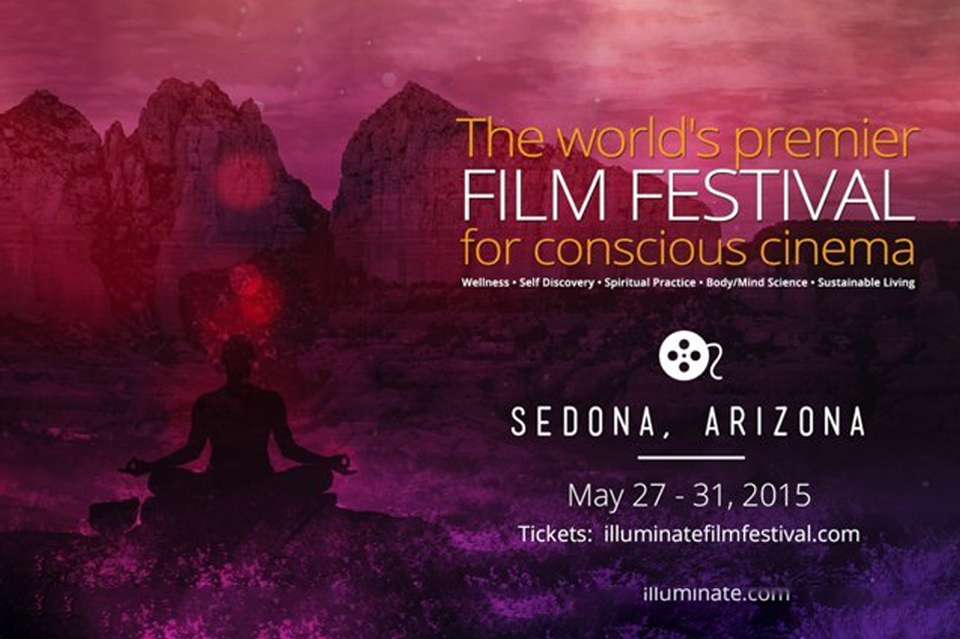 Travelling to Sedona in Arizona was a great step for the film. I was joined by my dear friends, Peggy Dylan, Steve Brougher and Nuptul Rinpoche. It was a blessing to have Peggy there as she is at the very heart of the film. Steve is a great friend and has been a massive support to me over the years. Nuptul Rinpoche, Abbot of a Buddhist monastery, emanates the most wonderful loving energy, and he enjoyed this new experience. He travelled from Nubri Monastery in Nepal for the occasion.
My number one hope for the Illuminate Film Festival in Sedona was that my film, Transcending The Storm,moved people deeply and created change. I was worried about this, as I only had twenty minutes for questions and answers, and then a forty-minute workshop.
The screening and session with the audience went fantastically well. People really understood the film, and everyone engaged fully in the ritual that followed, creating sparks of healing and transformation. Tears flowed, and hearts overflowed.
The festival gave me the opportunity to connect with other spirited filmmakers. I shared great times with the team behind the feature film, Sold.
The Oscar-winning Director of the film, Jeffrey D. Brown, has great passion for raising awareness about the film's potential to support children at risk of sex trafficking. The Producer of SOLD, Jane Charles, is an inspiration for what is possible in the world. She shared deep insights of how to use film to elevate human consciousness. I also had a deep connection with Barnet Bain, Producer of What Dreams May Come.
I enjoyed some amazing documentaries at the festival. None more so than "When I was young I said I would be happy." I cried so much and was filled with inspiration. After the screening, I thanked Barnet Bain for giving me the benchmark for what is possible with the medium of film.
The Illuminate Film Festival opened up new possibilities for my future films and gave me gifts beyond my greatest hopes. To see the faces of the crowd being so moved by Transcending The Storm, and to share tears and joy was an experience that will shine on in my heart.